Jett's cake smash to celebrate his first birthday was themed around his name! His parents chose a silver, white and blue color scheme accented with red and yellow airplanes for an aviation theme. I love this color combination! And that big cake matched the theme beautifully!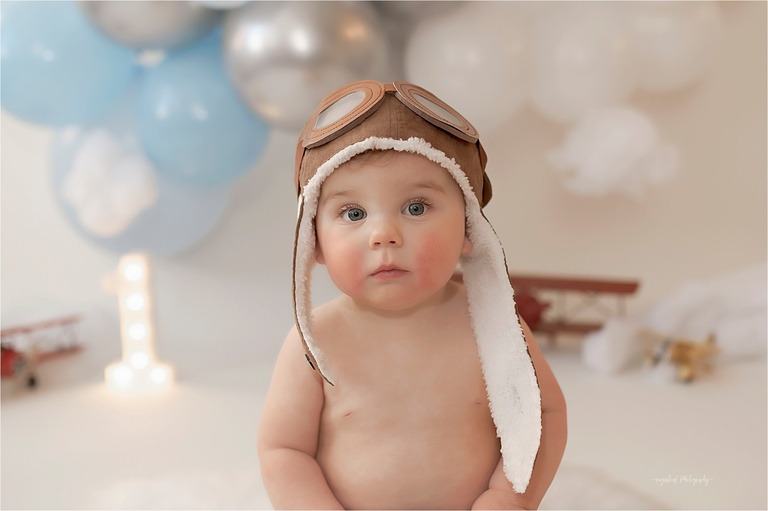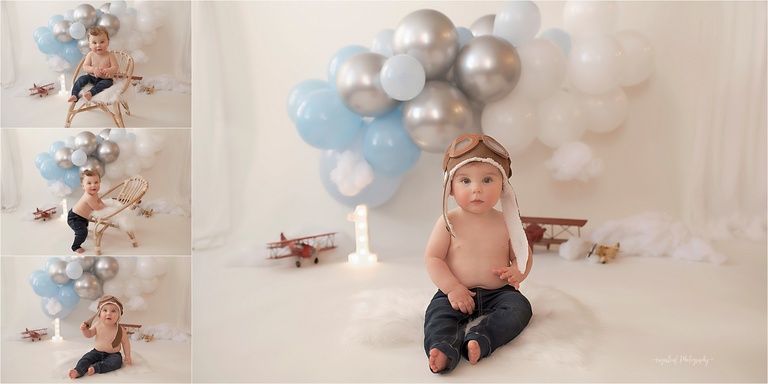 An airplanes first birthday cake smash for Jett!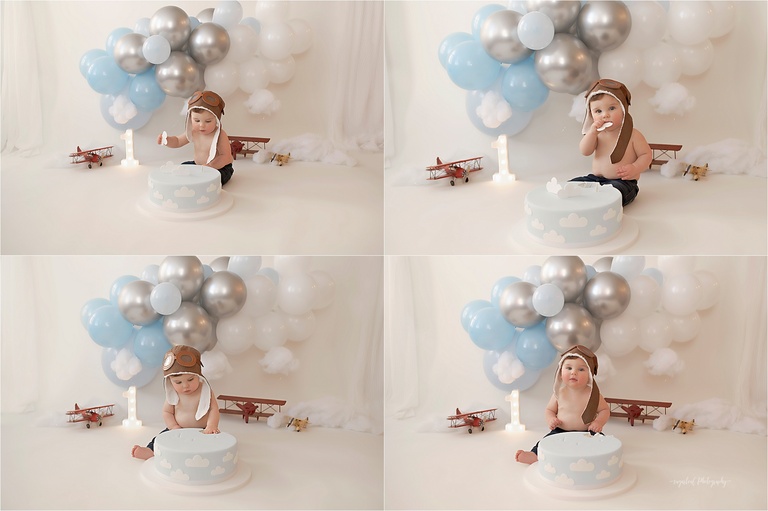 I think cake smash sessions are becoming one of my favorite things to plan and execute in the studio. The more unique the theme (like Jett's airplanes first birthday cake smash) the more fun I have planning it. I am almost fully booked for May cake smash sessions, so if you have a 1st birthday coming up in the next couple of months, make sure to reach out so we can start planning and get all the details just right! Need help with themes ideas? I have created a Pinterest board with some creative themes for you to get inspired!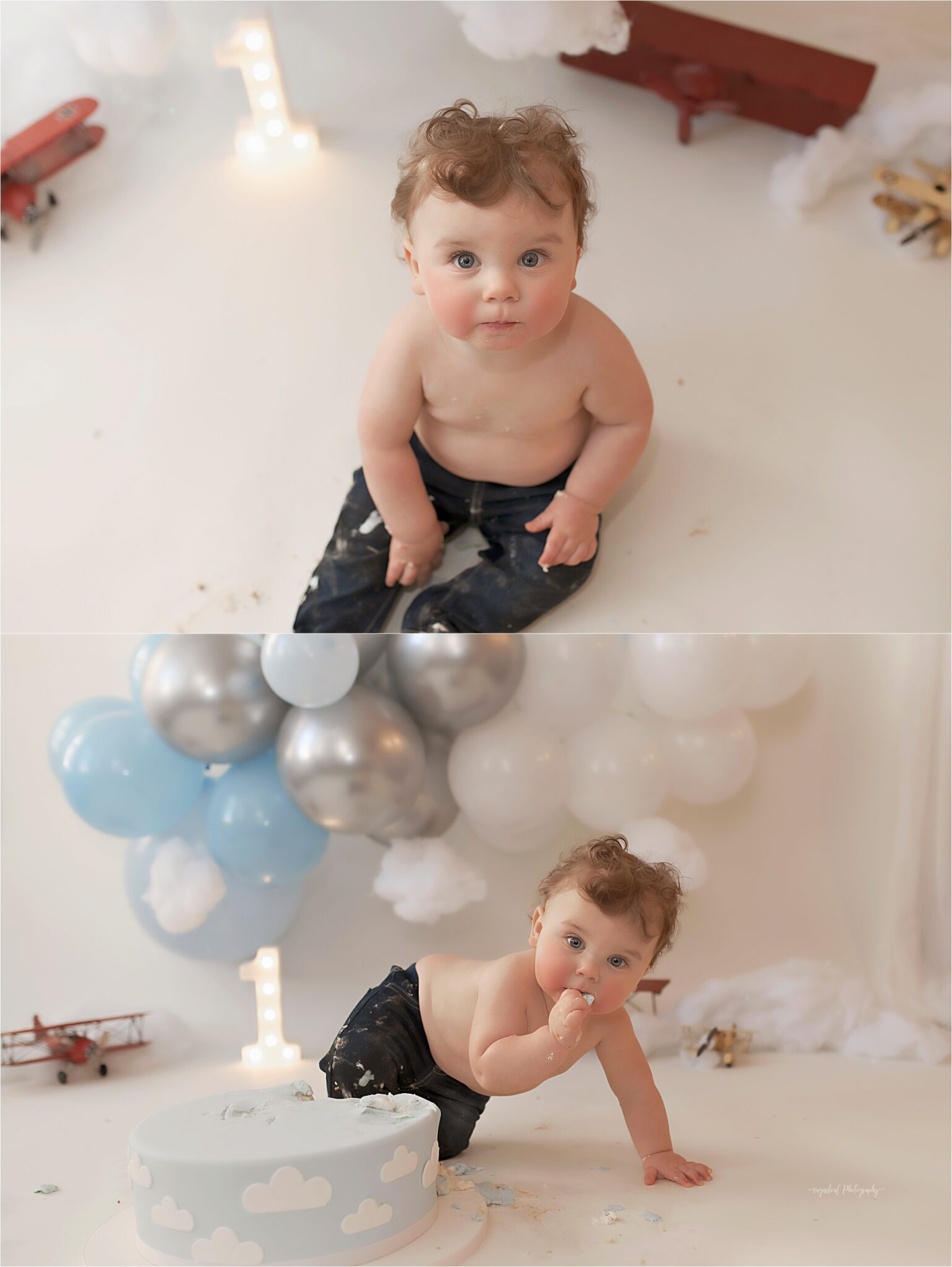 It's always interesting at any session to see the different personalities come though when it's cake time. There is no telling which direction they will go. I've had babies love the cake, hate the cake, love the texture but won't eat the cake, hate the texture and want to be fed the cake and a handful that just destroy the cake! Jett wasn't too interested in eating the cake. but we still managed to get some adorable shots to mark the milestone!