When it comes to maternity sessions, there are gorgeous local outdoor locations – nature trails, fields, waterfronts, gardens or urban locations that I use frequently, but I'm always open to exploring new places. When my client who lives in Baltimore, suggested Fells Point as the location for her maternity session, I immediately started searching on Google maps for the perfect spot. And I think it found it!
We lucked out on the weather. Although maternity sessions in January are usually cold, we had mild temperatures and no wind for this outdoor winter maternity session in Baltimore. By the way, isn't red her color?? She looked stunning in that red gown!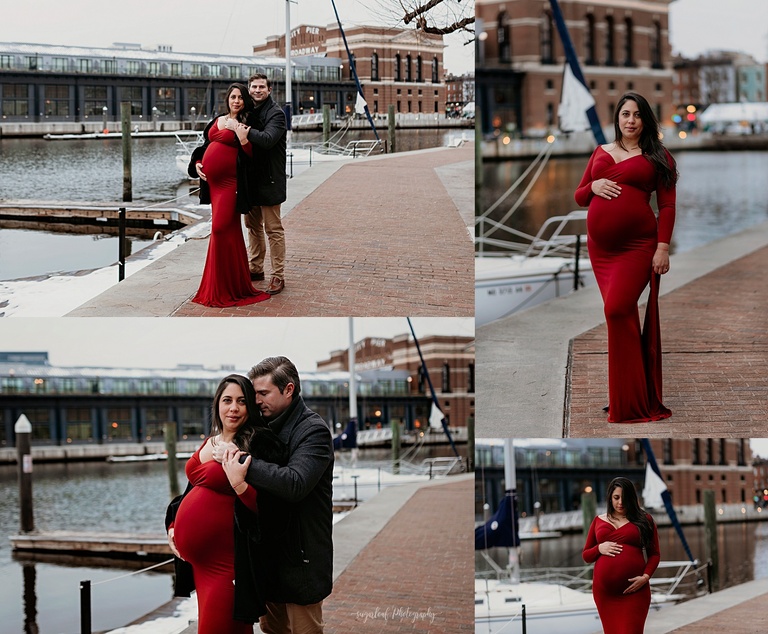 A curated Maternity Client Wardrobe is available as a complimentary service to all maternity session clients. Both of these gowns are part of my collection.
This Fells Point Maternity session was magic and we all had a great time! I'm so excited for these two to become mom and dad and let me share this journey with them. cannot wait for their baby boy to be here so I can photograph them as a family of three!