The question I'm asked most often before a family photography session is "What should we wear for our family photos?"

I'm sharing some suggestion, along with some color schemes ideas, based on my family photography experience, but I should point out that whatever you decide to wear, you need to like how you all look in your pictures!

If you feel good in what you're wearing, you'll convey happiness. An outfit, no matter how on-trend, will never be right if it isn't comfortable and doesn't feel like you. Therefore if you feel good in what you're wearing, then you'll look truly happy. And ultimately, that's what we all want.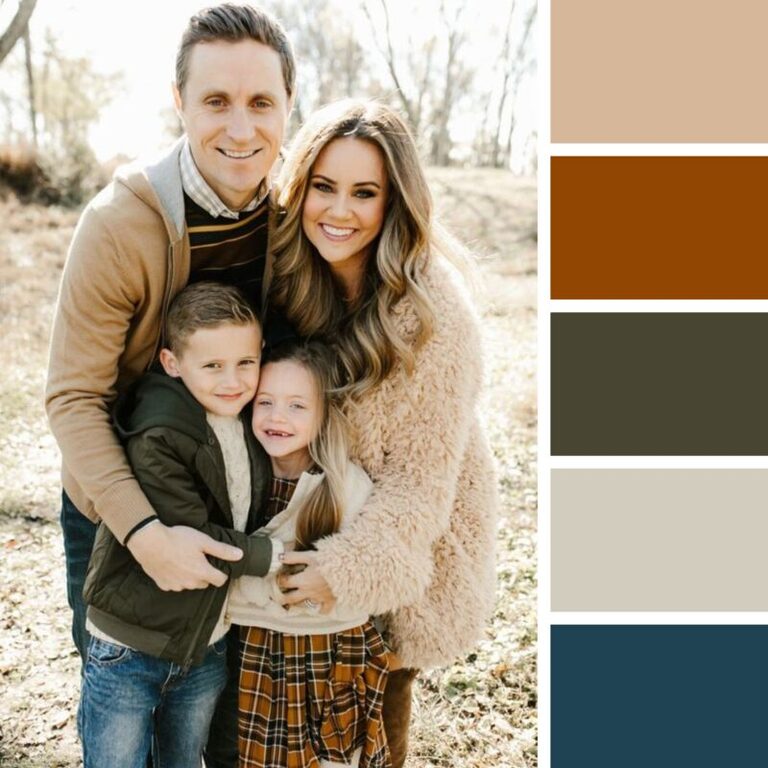 The most important thing is to not think so much about "matching" and more like "complimenting".
Let's say you found a black dress. Look for a print for your husband that also has some black. Like a black plaid, a black and white polka dot, a black stripe prints, etc. The print will break up that matchy matchy look, but still look cohesive.

For your kids, start with your first child. If it's your daughter, look for a skirt that has black in it but not all of it. You want one that has some other colors that stand out, too. For your next child, play off of the other colors on your daughter's skirt. If her skirt is black, green and red and she'll wear a green shirt, have your son wear a red top, and maybe some black pants with a green vest. Then you add a scarf to your outfit that has green or red in it.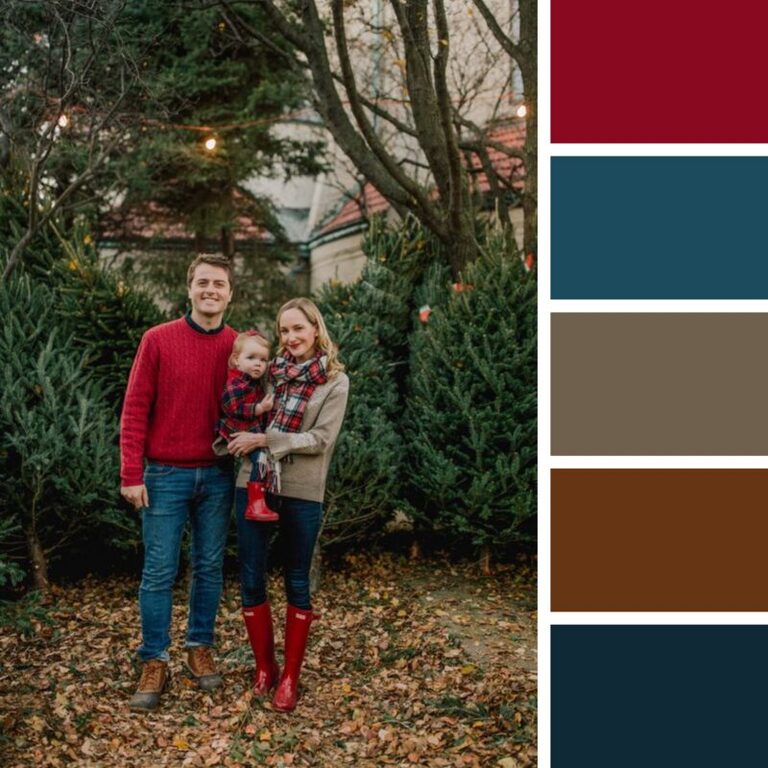 It's also worth trying outfits on children before the day. Most kids don't look happy in itchy fabrics and they won't fake a smile if the pants or dress are too tight. So if they will hate their outfit, it's good to know that ahead of time. Also, photo shoots aren't a good day to try the kids in new shoes as blisters will derail things very quickly.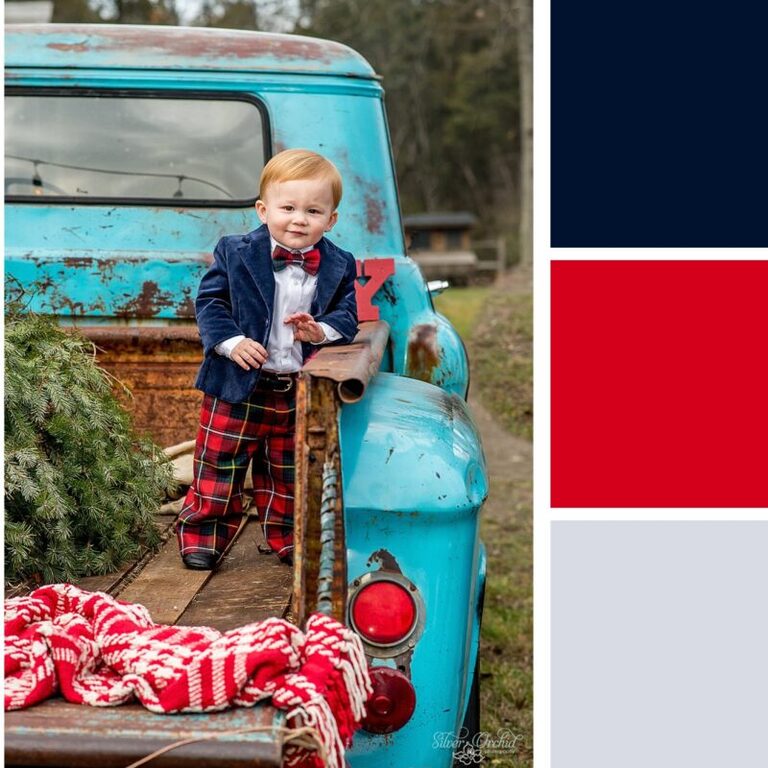 For this year's Holiday truck minis, I love the idea of sweaters, flannels, winter boots with hats and vests. And you don't need to layer with bulky pieces!
Layers always look great in pictures, especially for winter pictures where we can have so many accessories options. Scarves, vests, light jacket, hats, gloves… it really creates a more powerful style.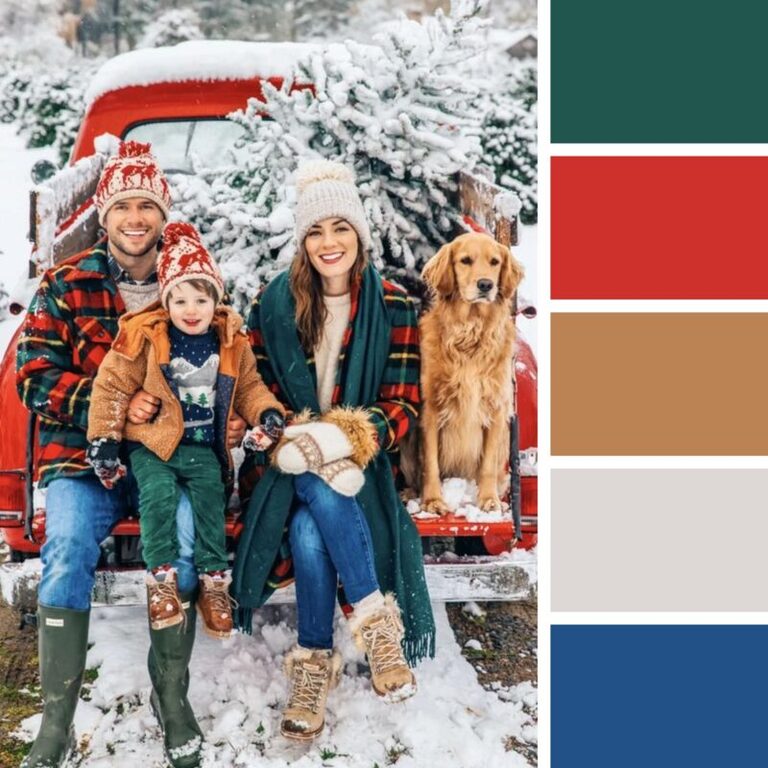 I think I say this every year. Layers have a way of making an outfit infinitely more stylish.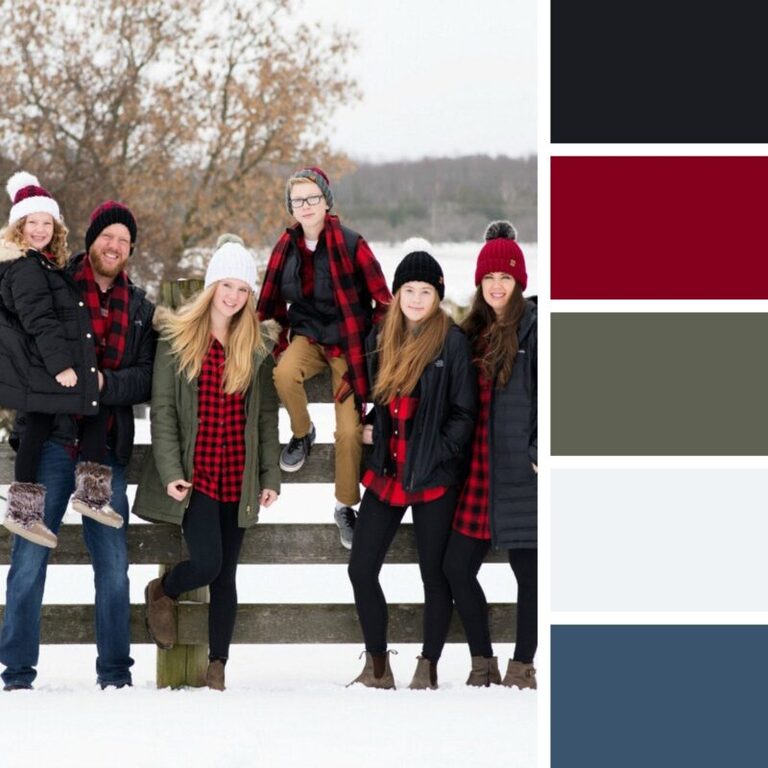 P.S. Fur babies are great accessories, too! So bring your well-behaved pets with you to the session and have the family gather around him or her for a sweet photo.