There are so many questions that go hand in hand with finding the right newborn photographer for your growing family. And me, I want my clients to know it all before we book. I want to know that we are such a great fit before moving forward!
I'm often asked many of the same -really great- questions throughout the booking process and after, so I'll address them all than here on the blog.
When should I book my newborn session?
Anytime during your pregnancy! We only taken on a certain amount of newborns a month, so definitely ASAP so you can ensure you have a spot with us for your little one! We booked based on your tentative due date, if your baby comes sooner or a little later we can move your date around once you've secured a spot!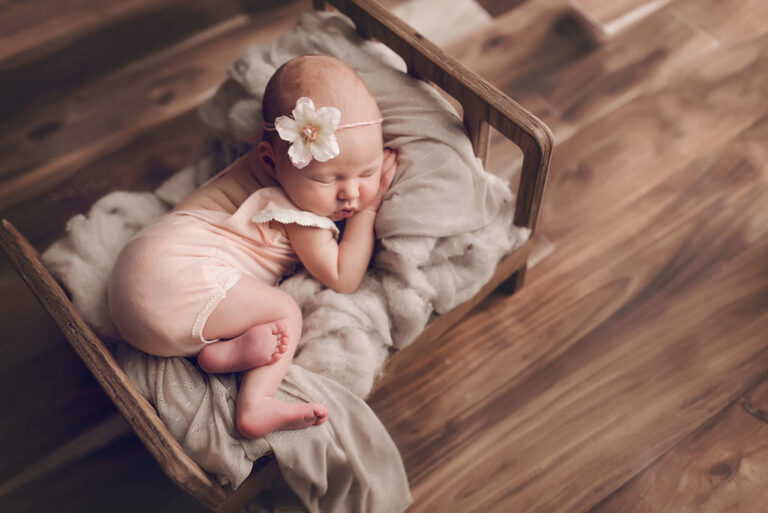 Where does the session take place?
All newborn sessions take place at the clients home to make it convenient for your family your new baby. Sit back and relax in the comfort of your familiar surroundings with all of your baby's necessities at your fingertips!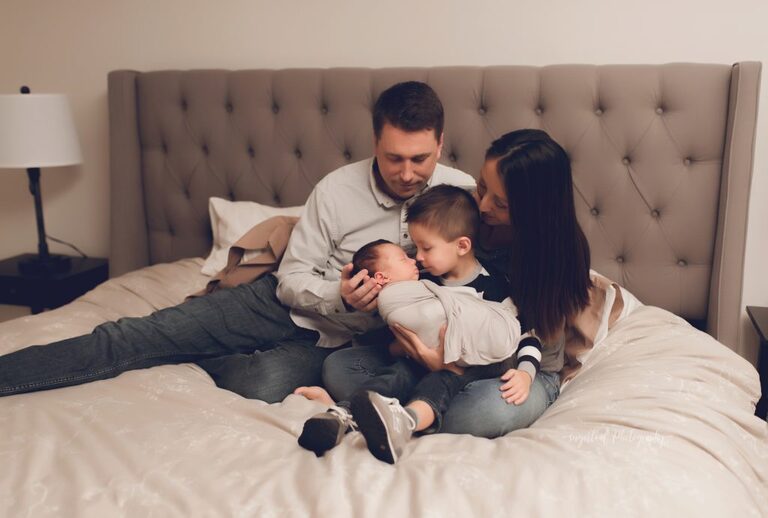 What precautions are you taking during the pandemic?
Due to COVID-19, I'm following all safety protocols to assure my clients that everyone's health is my top priority. I'd like to reiterate some things I already do and a couple of extra precautions that I'm adding for everyone's safety.
Can siblings be in the shot and parents?
YES! All our newborn sessions includes siblings and family portraits ! I love capturing lifestyle, relaxed images of you as a family (in the nursery or living room) bonding with your newest addition.
How many pictures will we receive?
Selection of your collection determines that.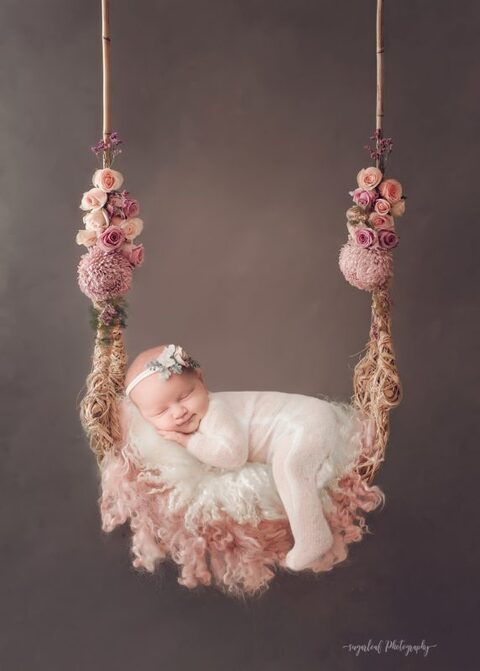 Do you offer a maternity + newborn discount?
Yes! Your maternity session is discounted if you also book a newborn session.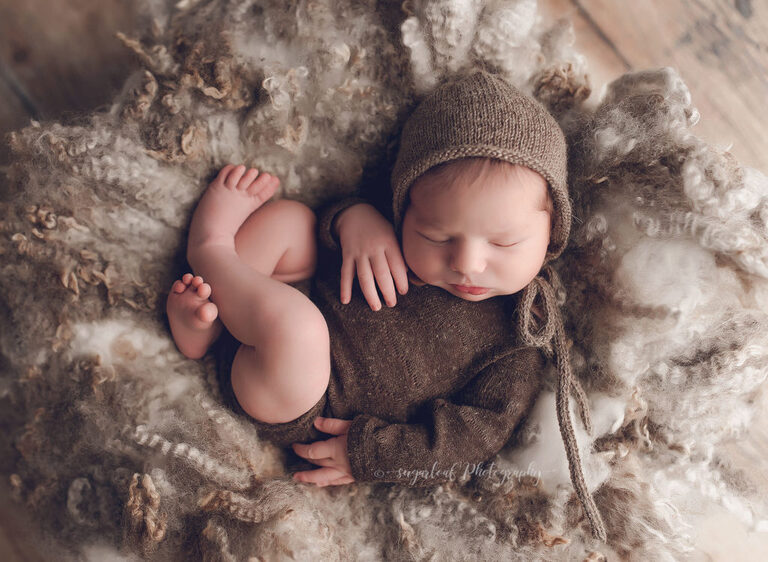 How do we determine which props to use?
Before you newborn session takes place, we will email you a newborn questionnaire and the props for your session will be selected based on your personal preferences at the discretion of the photographer. 
When do you typically book newborn sessions?

Generally I'm shooting in home newborn sessions on weekday mornings, 7 days after birth.
How long does a session last?

Baby is going to run the show. And I'm 100% okay with that. Plan on your session lasting 2-3 hours. This allows time for nursing/feeding, diaper changes, etc.
What if the nursery isn't ready? or my house is not photo-perfect?

I'm a sucker for a well done nursery. They are beautiful and take so much work, planning, and love. But… life happens and a nursery that isn't completed or there at all is just fine. Same goes for the rest of your house. Cuddle up on a couch or a big cozy bed. Sit near a window or on the front porch if it's nice outside. If you're loving on your brand new baby, it won't matter what room you're in.
MOMENTS > PERFECTION.