A lifestyle newborn session takes place in baby's first few weeks of life and we'll wander around capturing candid moments and lots of details in the space you are most comfortable in– your own home. These sessions are filled with so much love and connection! Nicholas was born a little ahead of schedule, and since his parents weren't ready, we scheduled his lifestyle session for 3 weeks after birth.
Unlike the traditional studio-style session, where newborns are photographed before 14 days, lifestyle newborn sessions can be scheduled up to 8 weeks after birth.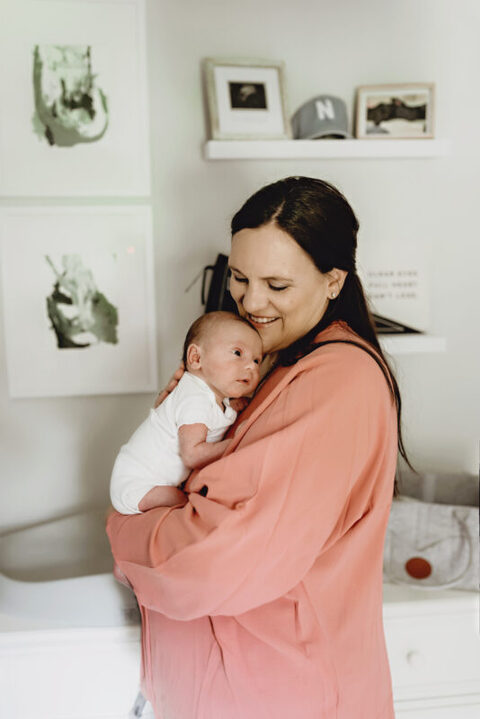 Lifestyle sessions not only capture those beautiful connection moments and all those tiny baby details, but an in-home sessions also make it easy to incorporated your fur baby into the session. Because the session in the comfort of your own home, your fur baby will feel more relaxed and calm.
These lifestyle newborn sessions allows me highlight the things that are meaningful to you and your family. Maybe there is a room in your home you love, or a special swaddle that was gifted to baby, or your grandfathers handmade rocking chair you love. What ever it is, it can be incorporated into your session.
Baby smell. Baby toes. Baby lips. Baby sounds. Baby snuggles.
And, while your nights will be long…my friend. I will tell you this: Time will begin passing faster than you ever imagined, leaving you with a blurry trail of memories that you wish you could re-visit. Once these first weeks with your precious babe are gone, you can't get them back.
If you're ready to reserve a date in my books, I'd love to help you work through details as you await the arrival of your precious bundle.