Mamma mia! Luke's One Year Pizza Cake Smash was absolutely fun to design and photograph. Luke's parents requested a Krispy Kreme image at his newborn session that was so fun to create, so I should have expected that they'd have some fun ideas for his cake smash as well! As a Maryland Cake Smash photographer, I love when clients have original and cool ideas for their baby's first birthday session!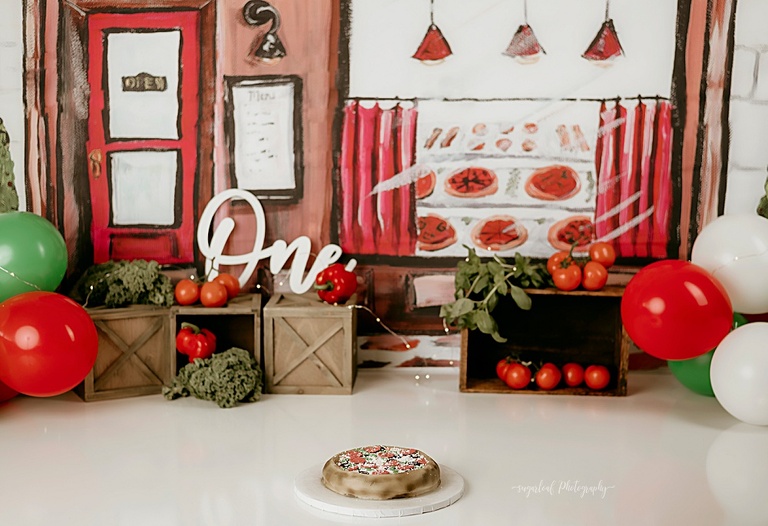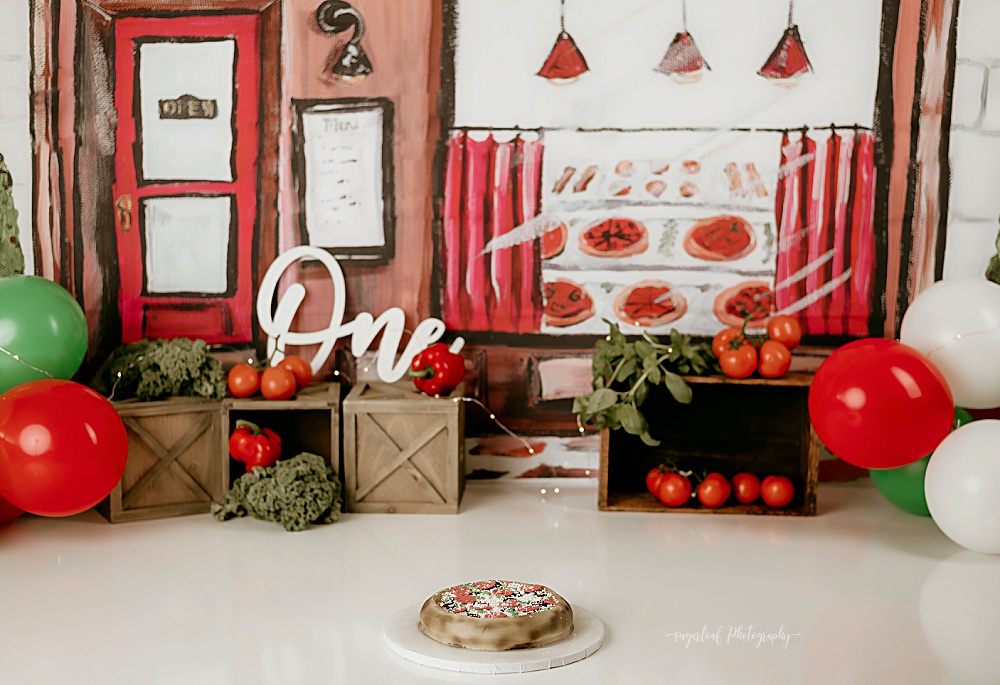 We added a few props, Italian-inspired balloons and some ingredients to a pizzeria front backdrop and it was perfect!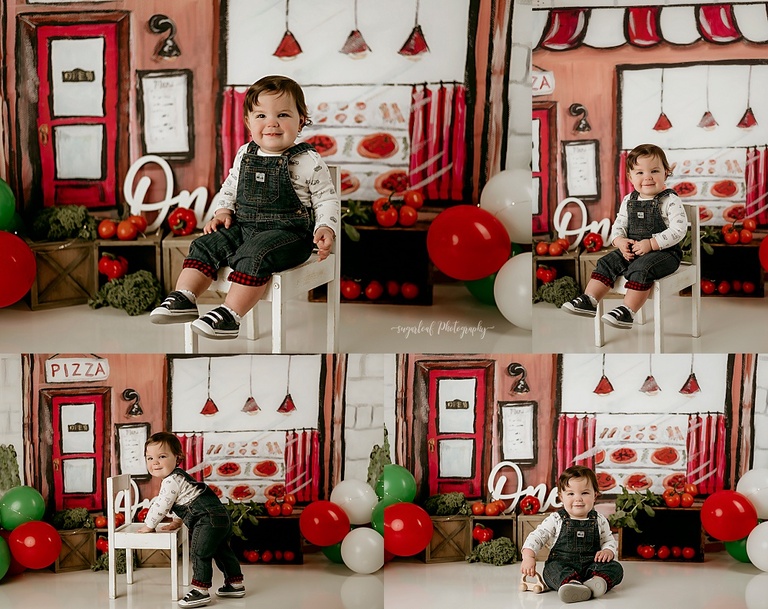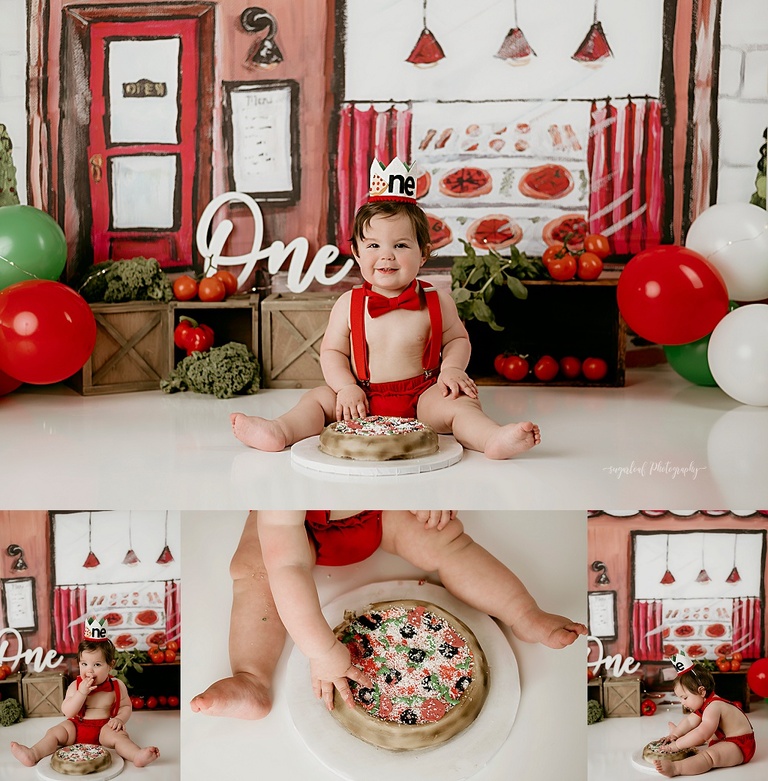 We ended the session with a little bath, which he absolutely loved!

With one year sessions, please book at least four weeks in advance to ensure availability. Booking in advance will also allow us enough time to find all needed props and design.
Sugarloaf Photography is based in Bel Air, Maryland, and specializes in maternity, fresh 48, newborns and first year milestone portraits.
If you are interested in setting up a session for your sweet baby, please contact me! I look forward to hearing from you! Come follow along on Facebook and Instagram, and the Blog!