We all know that babies are beautiful. But sometimes we crave images that are like a pieces of art to decorate your home. At Sugarloaf, we combine your baby with sets to create beautiful art pieces that you'll sure cherish forever!
Styled Setups
Styles setups using props create a certain personality and brings images to life. Props such as a bowl, bucket, bed, wreath, chair etc. are positioned on a backdrop with soft fabrics where your baby is safely and carefully posed. Setups don't need to be busy. Sometimes simple setups can mean so much more so that the eye does not detract from the main subject at hand, your baby!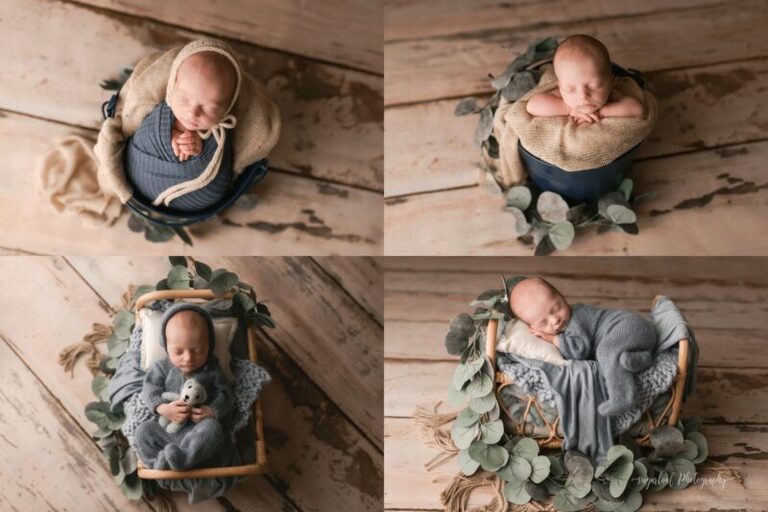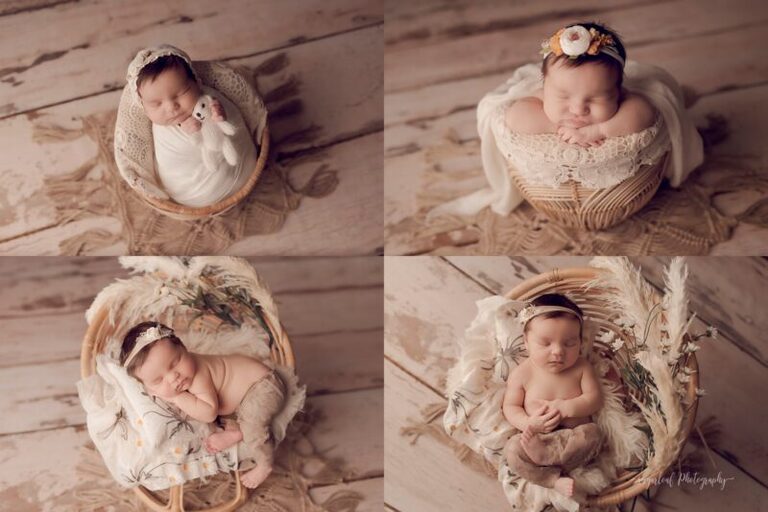 Setups are created based on your preferences. Once your session is secured on our calendar, you'll receive a questionnaire so we can learn about your likes and dislikes. This questionnaire contains a variety of questions around color schemes and tones. Do you prefer moody over light? Don't love pink or yellow? But of course, if you prefer to leave the whole process up to us, we love that too!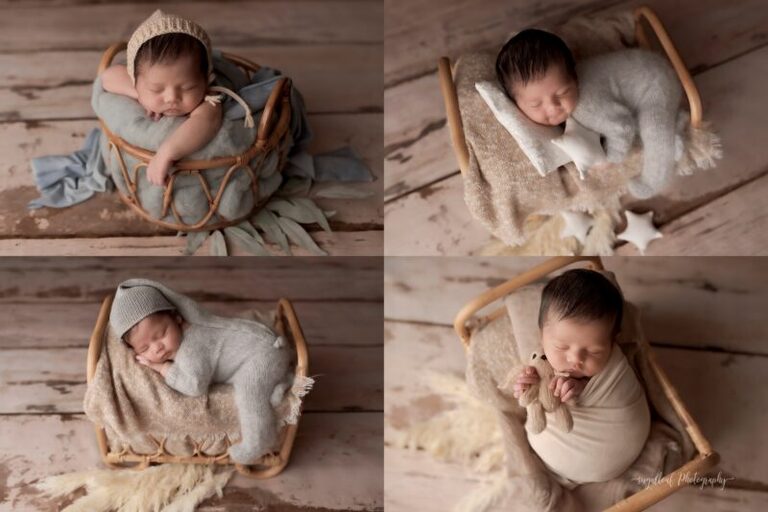 We usually have 2-3 setups per session, depending on your package choice. We photograph your newborn in a variety of poses and angles, such as straight on, above your baby, towards the light, away from the light and to the side as well. We love to get in close to capture those little details such as the eye lashes, hands, and toes. So just one set will produce multiple images from your session to choose as your final product in your proofing gallery.
Newborn Composites
Have you ever wondered how we get photos of newborns sleeping in a swing hanging from a branch? Or most importantly, how the baby can be safe hanging above the ground?
I'm here to tell you that with the magic of newborn composites and plenty of experience and education on newborn safety, we can create MAGIC!
A newborn composite is one image that has been skillfully assembled from two images. We use editing techniques to create beautiful scenes in adorable poses that wouldn't be possible (or safe!) otherwise.
So the main difference between a styled setup and a composite image is that a composite image provides you with one image, whereas a setup provides you with multiple images taken at various camera angles and poses.
Let me show you exactly what I mean!
Here you have twos separate images: one of a beautiful newborn baby girl, and the other of a floral nest. The result is a creative, artistic portrait of your baby! Although, I could photograph the baby in the setup easily, it would take me so much time to create and prefect the floral nest for ONE shot, that I simply find it much easier to photograph the baby separately and then combine them using composite editing skills.
The end result is a beautiful photograph of a newborn that has been elevated to a piece of art.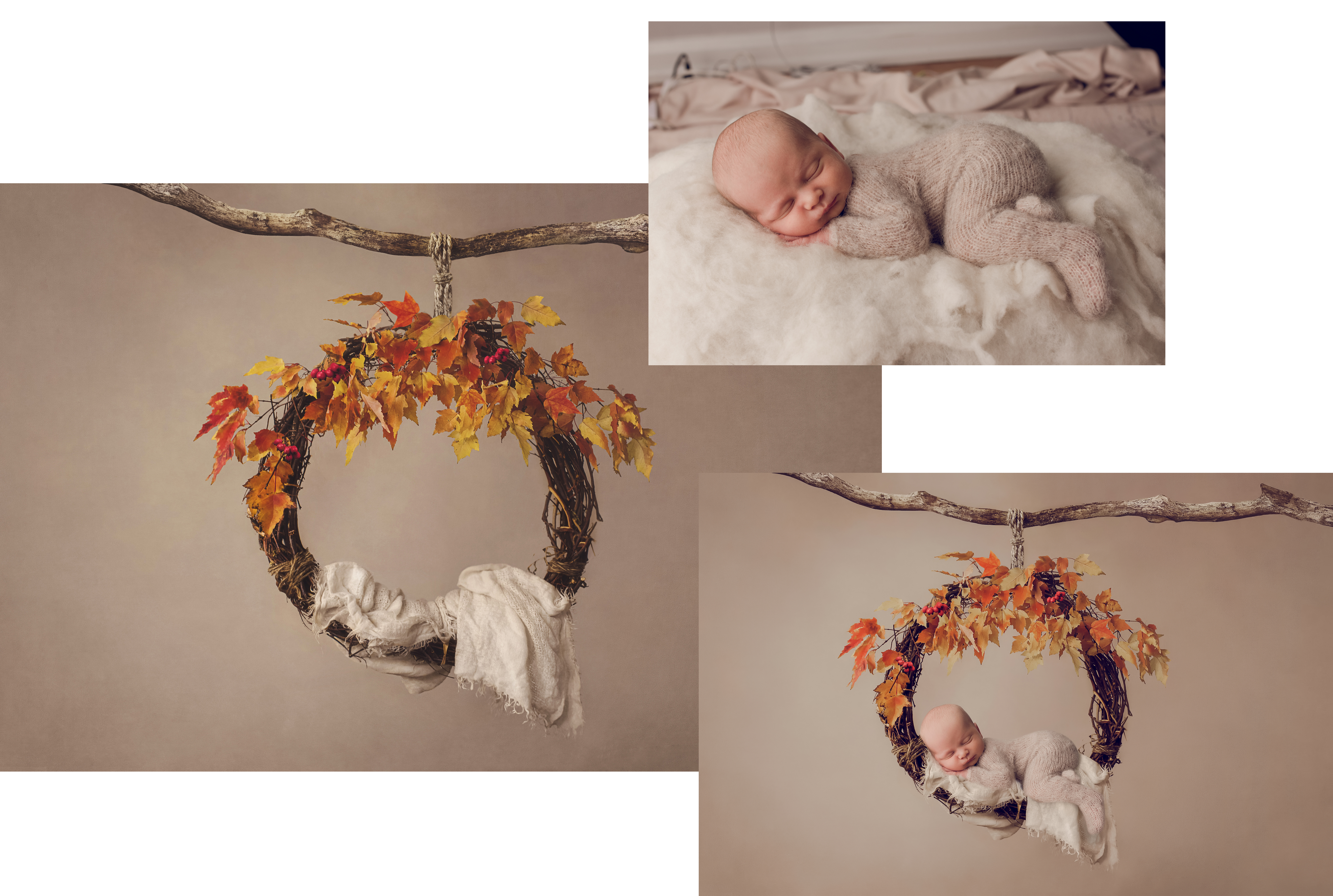 This process is exactly that, a process! It can take quite sometime to artfully blend two images into one realistically looking final image. Every studio-style newborn package includes one composite image of your choice, and multiples composites can be requested and commissioned before your session.
Below are several examples of composites that I did for clients who wanted their newborn portraits to be truly unique and extra special.