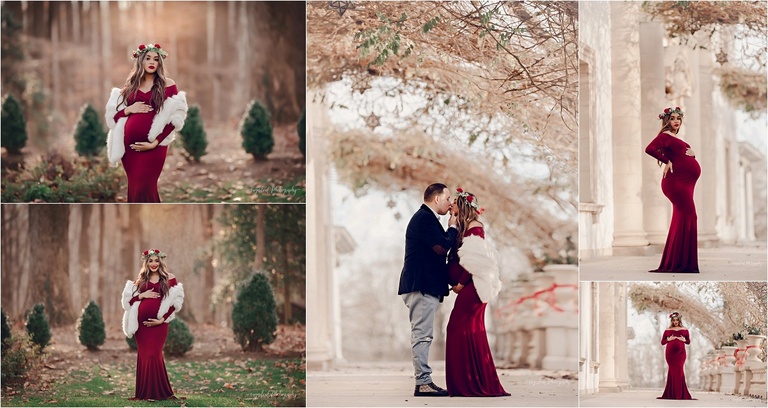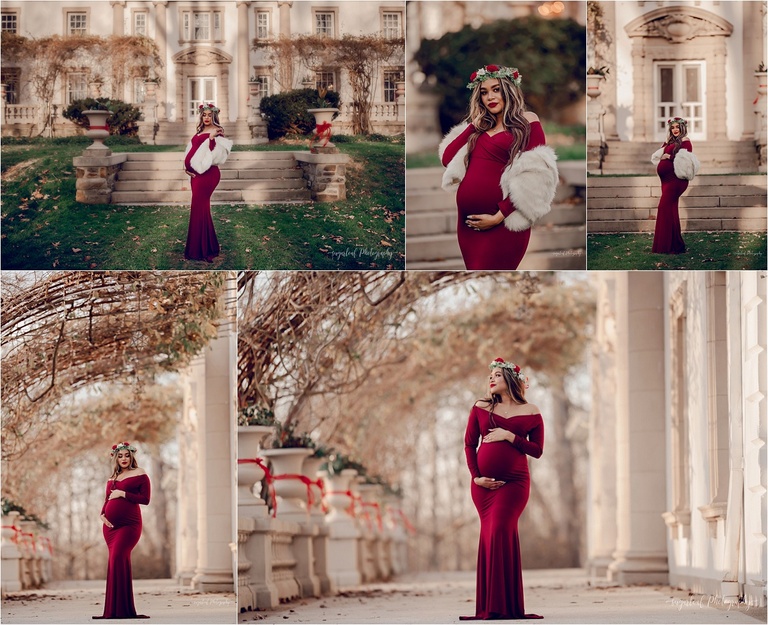 We had a beautiful, sunny afternoon for this winter maternity session in Bel Air, Maryland last December at the The Liriodendron Mansion. The mansion is one of the most requested locations for shooting maternity portraits, and I do understand why. The beautiful mansion, built built in 1898 is a stunning building surrounded by beautiful grounds. Sure, during the spring and summer its beauty really comes alive, but even during the cold winter months, it's still a spot I keep going back to for maternity sessions.
A beautiful maternity gown in jewel tones, pair with the natural beauty of pregnancy, can turn any location the ideal location regardless of the season. A curated Maternity Client Wardrobe is available as a complimentary service to all maternity session clients. Because the dresses are designed for photo shoots and not daily wear, the sizing is very flexible.
Please contact me using this form to discuss ideas for your maternity session. Maternity portraits are generally captured around 28-36 weeks, when your belly is beautifully round and you're still feeling comfortable for a variety of poses. I encourage families to book a maternity session as early as possible to secure a date.