Looking for a newborn photographer near me is one of the most searched phrases on the internet these days. I am sure you've used it at some point as well.  As you know, the task of finding a newborn photographer is a little overwhelming. There are many amazing and talented professional newborn photographers out there. It takes some time to find one that you love, admire and feel comfortable with.
BEST NEWBORN PHOTOGRAPHER NEAR ME
Finding that perfect photographer near you often feels like winning a lottery. That person becomes part of your family, capturing the most important and special moments of your life. From your maternity pictures, to newborn photo sessions, milestone photos, birthdays, family photo shoots and anything in between, your photographer is there to capture it all. To freeze those fleeting moments for you and your family and to give your kids the gift of memories.
PROFESSIONAL BABY PHOTOGRAPHER NEEDED
As we all know, sometimes life changes and you have to relocate to another state. You end up loosing that special connection with a person who used to capture your family's special moments.  
No matter where your life and work takes you and your family I want you to be in the best hands when it comes to newborn and family photography.
To help you out , I've compiled a list of super talented, award winning baby photographers all over U.S.A. I am sure you will find a newborn photographer near by to capture your special memories.
CALIFORNIA NEWBORN PHOTOGRAPHER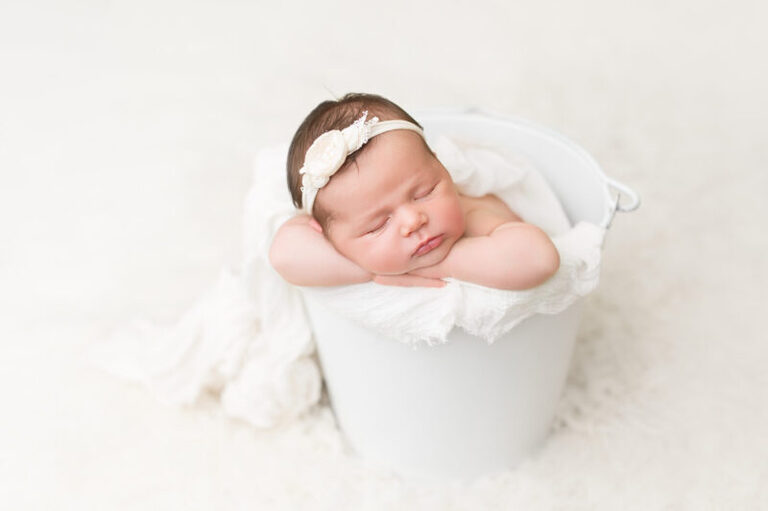 One of the biggest events of my life was having my daughter in 2020. We tried for 3 years to get pregnant with one loss, so she was our little miracle rainbow baby. While 2020 was such a hard year for so many, I was gratefully for all the blessing that came that year. 
I was born and raised in the Monterey Bay and I started my newborn photography business here in 2013. While newborn photography is my specialty, I definitely still do maternity, milestone, and family photography. 
Choosing a career was hard for me. It felt like everything fit a little and nothing fit at the same time. Photography had always been a hobby for me ever since I was little, and I loved it. But my mom tried to steer me away from it, knowing how hard life is for an artist. In my mid-twenties I finally gave into the fact that photography was my calling. Once I dove in, I knew I wanted to specialize in something. I always loved kids and babies, and that's what I focused on. After a few newborn sessions I knew this was the right fit. I get to photograph these perfect tiny little people and how much love they bring to a family. 
ATLANTA GEORGIA NEWBORN PHOTOGRAPHER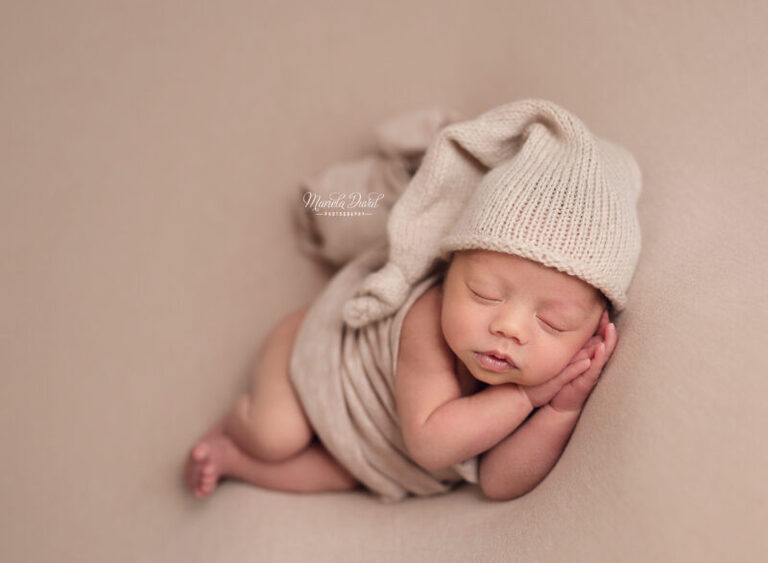 I am a wife, a mother, a pediatric pharmacist, a translator and a photographer.  I love to travel, read books and enjoy good food, coffee, and wine I photograph newborn, maternity, and family photography.  My style for newborn in posed, in studio, neutral and classic. 
For maternity, I love studio photos showcasing the powerful and beautiful woman body as a miracle grows inside them.  My family photo sessions are more candid, wanting to capture the personality during this stage of their life. I love newborn photography as I love to capture these precious moments that are so fleeting. I see so much hope and future in these babies.
Also love that each little human being is already showing their personality from day one and try to capture their essence during the photo session.
JUPITER FLORIDA NEWBORN PHOTOGRAPHER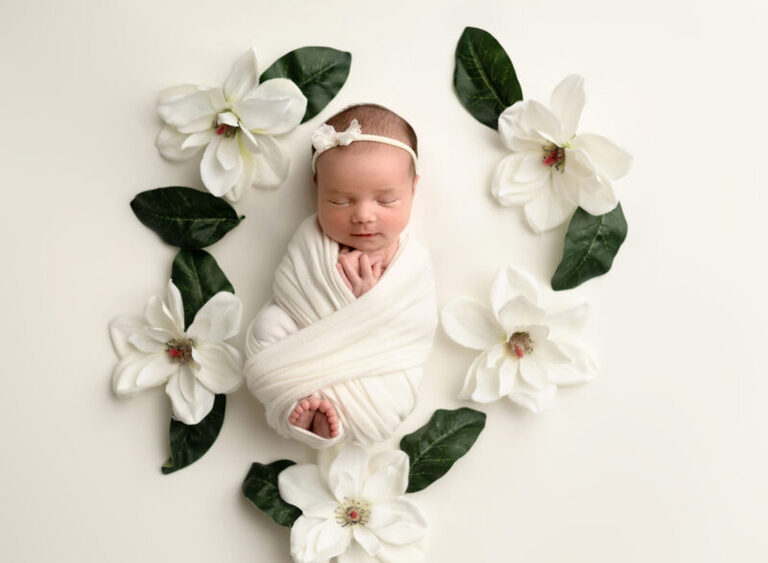 My name is Joelle and I am premier South Florida newborn, maternity and family photographer and I specialize in fine art and custom portraits. I have been in business for over a decade. I live in Jupiter, Florida with my husband and three children. My family is my everything and the center of my World.
I love spending time with them and creating and capturing sweet memories. I try to remind myself on a daily basis how quickly time is flying; my oldest was just born and it feels as though I only blinked once and he's already half way through graduating high school. I grew up in Switzerland, so cheese, chocolate, and coffee are staples in my house. I love to travel and can't wait to resume and discover more places!
My business started out of passion for photography and wanting to capture my kids's first everything; first smiles, first times on their bellies, first steps, first lost tooth, etc… I realized how quickly time was fleeting and I wanted to offer that to clients and for over a decade now, I have captured many newborns and expectant mothers, hundreds of children, and families through my photography. I strive to capture unique moments in time that will become part of their story and family heirloom.
My passion truly lies with my tiniest newborn clients and their mamas. I adore working with newborns and maternity clients and have been doing so over a decade. I have always had a passion for working with these sweet little bundles of joy. If I wasn't newborn photographer today, I'd probably would have been a NICU nurse.
NEW YORK CITY NEWBORN PHOTOGRAPHER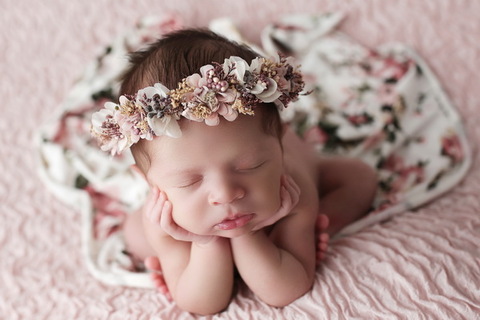 I love coffee and could eat sushi for every meal. As long as I can remember, I loved pictures. Looking at old memories was always very satisfying. My husband Joe is what really took me to the next level as he always brought the camera everywhere we went. The birth if our first 2 children is where it really took off.
We have 4 beautiful kids and recently got a dog. If I am not taking photos, you can most likely find me watching SVU. at a basketball game with my oldest son or shopping with my oldest daughter.Picture Perfect NY was established in 2010. It is our 5th child! We are a husband and wife team who are complete opposites but agree that the perfect portrait is what takes your breath away.I love being a newborn photographer.
The creativity and the baby snuggles is what makes it so rewarding. Never feels like a job.
RALEIGH NORTH CAROLINA NEWBORN PHOTOGRAPHER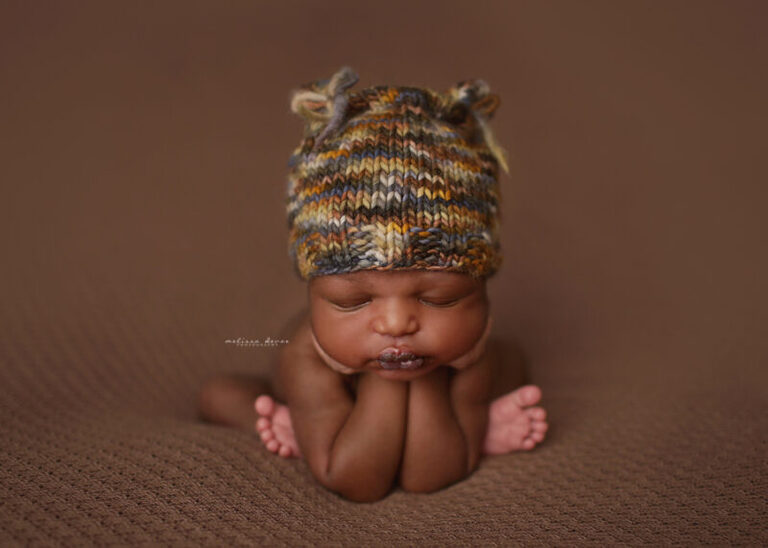 I'm a proud mom to three boys and have been working passionately as a photographer for almost 12 years.
I specialize in posed newborn photography and work out of my studio where I have a massive collection of props (blankets, baskets, buckets, wraps, hats, etc.). I pride myself on sessions with a large variety of setups, poses and angles. From prop photos to close-up shots of itty bitty baby parts (toes, fingers, etc.). I'm a perfectionist and work hard to get every detail captured perfectly for parents!
I love newborn photography simply because I love babies. Even when I first started in photography and was doing a wide variety of different sessions, I was always drawn to newborns and how each baby was different in its personality and looks. Posing every baby is a different challenge for me, and I love to be artistic through each session.
DOYLESTOWN PENNSYLVANIA NEWBORN PHOTOGRAPHER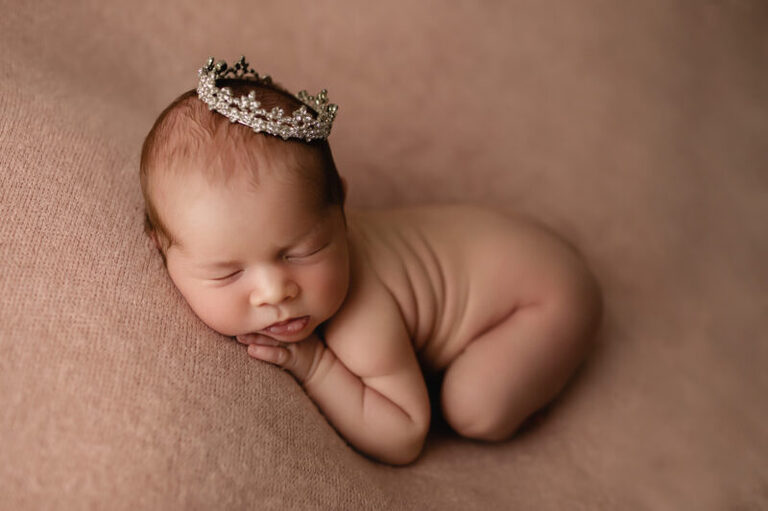 My name is Candy and I am the owner and founder of SugaShoc Photography. The company was founded in Doylestown, PA located in Bucks County, in May of 2013.
 I have a loving husband, two beautiful boys, and a little girl. They fill my life with love and joy and my passion for photography arose because of them. After my first son was born, my love of photography grew as I was able to capture his moments growing up. Looking back on those pictures, it brings me such joy as memories of him as a baby came flooding back.
I specialize in Newborn, Maternity & Boudoir Photography. I am a full service newborn photographer. From the gorgeous props, tiebacks, hats, bonnets, wraps, and tiny little outfits made especially for newborns, to the beautiful albums, and other unique print products, I have you covered!
Photographing newborns has always been a dream of mine. I love designing and creating unique sets for each of my clients. I want my clients to look back on their photos 20-30 years from now and remember what it was like to hold their precious baby in their hands. It is a privilege and an honor that I get to say I am a newborn photographer when someone asks me what I do for a living.
MARYLAND NEWBORN PHOTOGRAPHER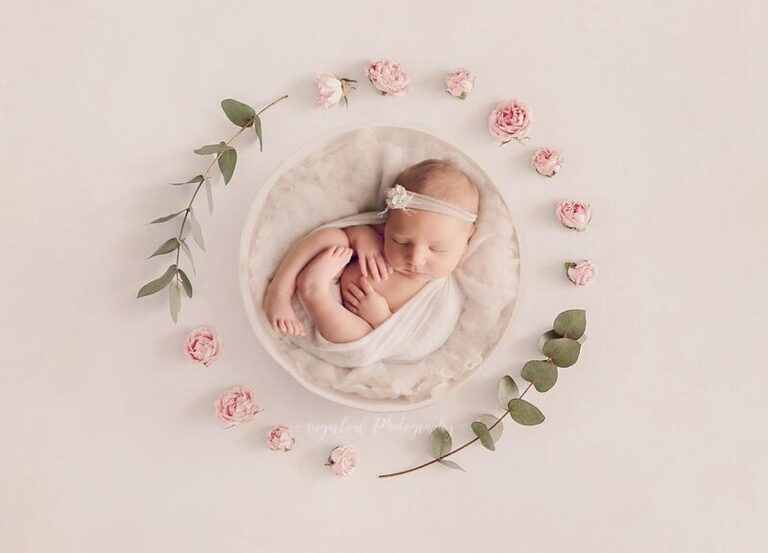 My name is Jussara and I am an in-home newborn and maternity photographer based in central Maryland, who enjoys documenting little ones first days on Earth while putting my artistic spin on it. With 10 years of experience working with newborns, I'm based in Harford County – Maryland, serving Cecil county, Baltimore county, Baltimore City, northern Virginia, southern Pennsylvania and Delaware.
I'm a wife and a mom. My family is my inspiration and my rock. I am an incurable optimist by nature. I believe in God and in being true to myself.
NEW JERSEY NEWBORN PHOTOGRAPHER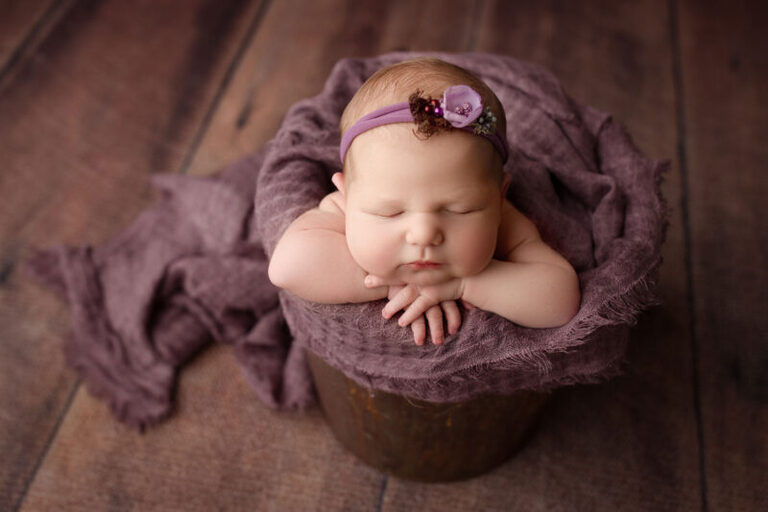 My name is Aneta and I am NJ top newborn photographer. I am a mom to 3 little boys and 2 fur puppies, I love cooking, learning new things, reading books and hiking and I also love crime shows 
I have been in business for almost 10 years and I went to college for business and never even thought of being a newborn photographer. Once I had my babies everything changed. I grabbed the camera and wanted to capture every single moment of their lives. I've started taking classes and immersed myself in photography. Turns out I am a natural! Absolutely love my job and could not imagine doing anything else but taking photos of sweet little babies.
Having a baby is the most momentous event in people's lives and I get to share it with them. How special is that?! I love meeting new families and photographing their new sweet babies. Newborn sessions always lift up my mood, remind me what is truly important in life.
MASSACHUSETTS NEWBORN PHOTOGRAPHER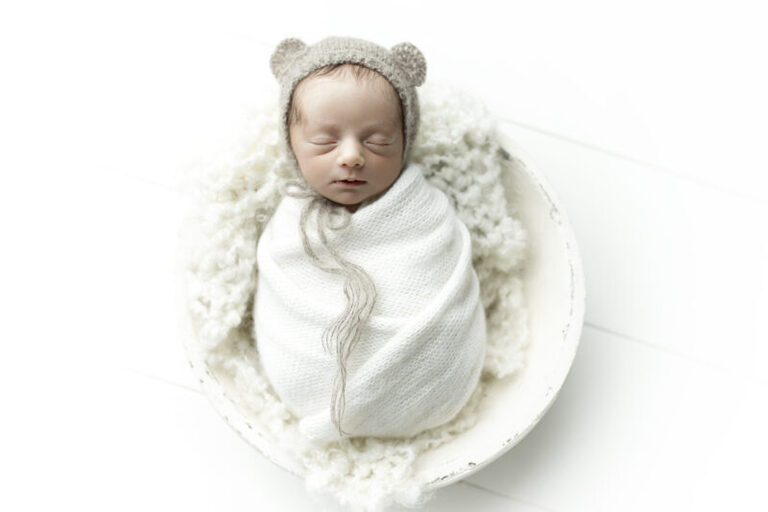 Lover of timeless images, moody black & whites. Freckles. I love strong eye contact, serious expressions, images that evoke a memory of a certain time and place and I am a minimalist at heart.
Love kids and all things childhood. Relaxed and patient, it is much more important to me to capture those 'perfect' images for you rather than keep to a rigid schedule.  There is nothing that excites me more than creating a newborn's first images or spending the morning capturing those unique personality traits of your little one.  I feel entirely blessed to be the person chosen to do this for you.  As the mother of three grown daughters, I fully realize from first-hand experience just how truly important these memories are.
I love editing and can get lost for hours working on one picture.  When not in the studio, you will find me on the beach, reading a book or spending time with family.  I am a lover of early morning light, traveling, exercise and spa sessions, have a major coffee addiction… and probably spend more time prop shopping on Etsy than I should !
UTAH NEWBORN PHOTOGRAPHER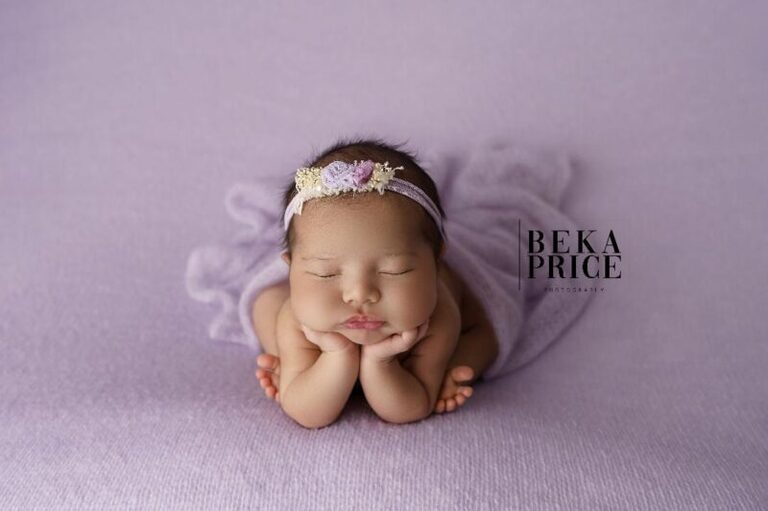 I am Rebeca Price, the owner and photographer of Beka Price Photography, an Award Winning portrait studio based in Holladay, Utah specialized in Fine Maternity, Newborn and Family Photography. We provide a FULL portrait experience, STRESS-FREE that is designed with YOUR HOME in mind. 
Beka Price is known for her artistic style often described as classic, sophisticated and timeless. Traveling and eating good food are among my top favorite things to do. When I am not with my family, I am running this business of capturing love and life's miracles for other families.
RENO NEVADA NEWBORN PHOTOGRAPHER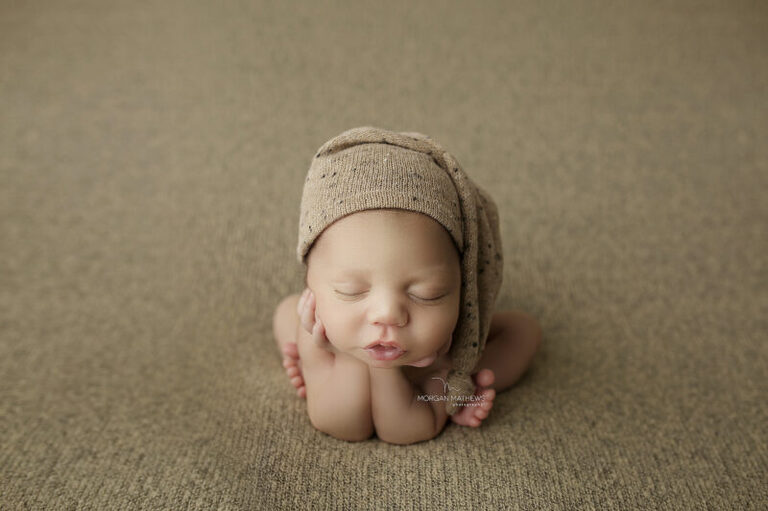 My name is Morgan. I have been married for 14 years and I have 4 kids… three boys and our youngest is a girl. I have a deep love for Disneyland. I am starting my 9th year of being a photographer and photographing newborns. My goal is to create timeless images that will be loved for many years.
My sessions consist of mostly neutral color schemes with pops of color. You can find me on Instagram where I share behind the scenes of sessions, images from recent sessions, and everything in between. I honestly love everything about photographing newborns. I truly believe that every newborn is perfect and such a gift and I love knowing that people trust me with their sweet newborns to keep them safe and capture all of their newness.
AUSTIN TEXAS NEWBORN PHOTOGRAPHER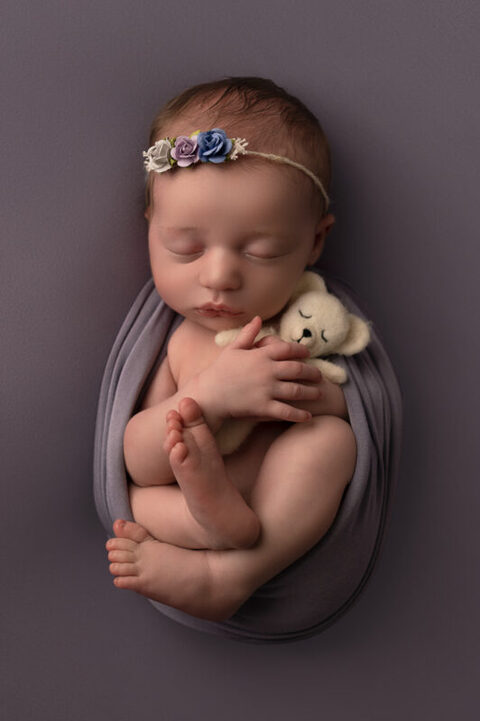 I am an Austin, Texas maternity and newborn photographer.  I have an 8 year old son named Deacon and a super drooly dog named Maggie Delicious.  We live each day to love and laugh and make memories together.
My business, Hello Photography, in Austin, Texas, captures the beauty of motherhood and parenting through stunning portraits at all stages. I specialize in maternity and newborn photography creating incredible, one-of-a-kind images for each client.
I live for those sweet little fingers and sleepy faces I photograph during newborn sessions and I love seeing those little babies from their first photoshoot on through their first year, for example sitting up, smiling, and then on to their first year cake smash photoshoot. There are so many changes that happen in that first year and it is so wonderful to be a part of it and capture those memories for each family.